Two free albums for your downloading pleasure this Friday. I'm just about snowed into my house, and Lord only knows if I'll be able to make it out tonight to do my radio show. Both records are totally free and totally legal (surprise!). They're both a bunch of covers, and they're pretty damn fun. First up is an indie band making their way up the radio ladder (they've made it into spotlight rotation at the local "alternative" station), and second is a ska-punk band that has since passed on.
Cold War Kids
Acoustic At The District
Track Listing:
1. Indoor Fireworks
2. Fast As You Can
3. Die Die Die
4. I Don't Wanna Grow Up
5. Tonite, You Belong To Me
6. The Littlest Birds
Benefit at the District – We got asked to do a Benefit at the District Lounge in Orange on September 24th with Dustin Kensrue and Chuck Regan. It was through the Breast Cancer Walk that takes place in Costa Mesa the last several years. We decided to play some covers that we like with Nathan singing and playing guitar, Jonnie on the drums, and Maust recording. It's a pretty informal loose performance but we decided to let you hear it anyway.
Hope you enjoy!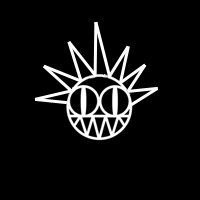 the Arrogant Sons of Bitches
This Is What You Get
Track Listing:
1. Intro
2. 2+2=5
3. Airbag
4. Paranoid Android
5. _______________
6. My Iron Lung
7. Fitter Happier
8. No Surprises
9. _______________
10. Just
11. Exit Music (for a film)
12. Fake Plastic Trees
13. Karma Police
14. Motion Picture Soundtrack
15. ______________
16. True Love Waits
Download the whole thing here.
In 2004, The Arrogant Sons of Bitches played one of those Halloween shows where a bunch of ska bands cover a bunch of different ska bands' songs. The year before, they had covered a set of Taking Back Sunday songs in traditional ska format to poke some fun at their newly signed friends. In 2004, the decision to up the ante was kind of extreme, and ASOB took on one of those bands that people "aren't allowed to cover" – the sacred cow of Radiohead.
This live set contains tracks from The Bends, OK Computer, Kid A, and Hail To The Thief. It was recorded at the Downtown in Long Island, New York on Halloween 2004. This is one of Long Island's greatest ska bands at their very best, bringing potentially pretentious music back to its dumb rock and roll roots. This live recording was previously promised to only mailing list fans, but after a virus and a indefinite hiatus, only half got released. But now they're available to everyone. Enjoy. (courtesy Quote Unquote Records)